Blachowicz ready to fight Adesanya in March
The new UFC light heavyweight champion Jan Blachowicz has expressed his desire to fight the organization's middleweight champion.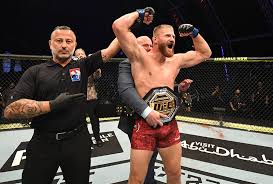 "I heard that Israel Adesanya wants to fight me in his next fight. No problem, if you are ready to fight me in March, let's do it... " Blachowicz said.
Blachowicz won the championship belt stopping Dominic Reyes. Previously, this title was held by Jon Jones, but he left it vacant and went to the heavyweight division.