Beterbiev vs Deines for IBF and WBC titles not earlier than in January
The fight of Arthur Beterbiev (15-0, 15 KOs) and Adam Dines (19-1-1, 10 KOs) will take place not earlier than January. Initially, their fight was supposed to take place on October 23, but the Russian received a rib injury. Later, the battle was postponed to December 11, but the date was changed again.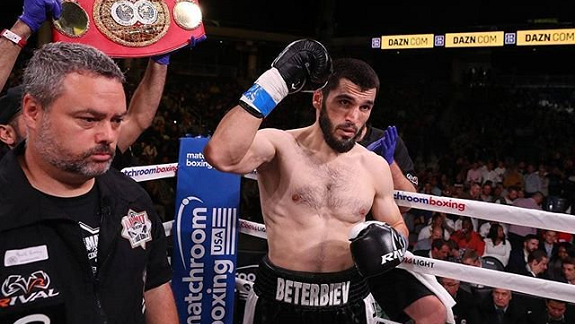 Artur Beterbiev
Beterbiev and Deines will fight in Moscow with spectators. At stake there will be Beterbiev's IBF and WBC light heavyweight titles.
Initially, Beterbiev in his next performance was supposed to cross gloves with Fanlong Meng, who is the official contender for the belt of the International Boxing Federation. The fighter from China, due to travel restrictions related to the coronavirus pandemic in his country, would have problems returning home after visiting Russia, and was forced to give up his chance to win the titles.