Berchelt vs Valenzuela. Where to watch live
A live broadcast of a boxing event from Mexico, where in the main event super featherweight world champion Miguel Berchelt will hold a non-title 10-round lightweight fight against his fellow countryman Eleazar Valenzuela. The fight will take place on Saturday evening at the TV Azteca studio in Mexico City. In the US, it will be broadcast on ESPN starting at 8 pm ET.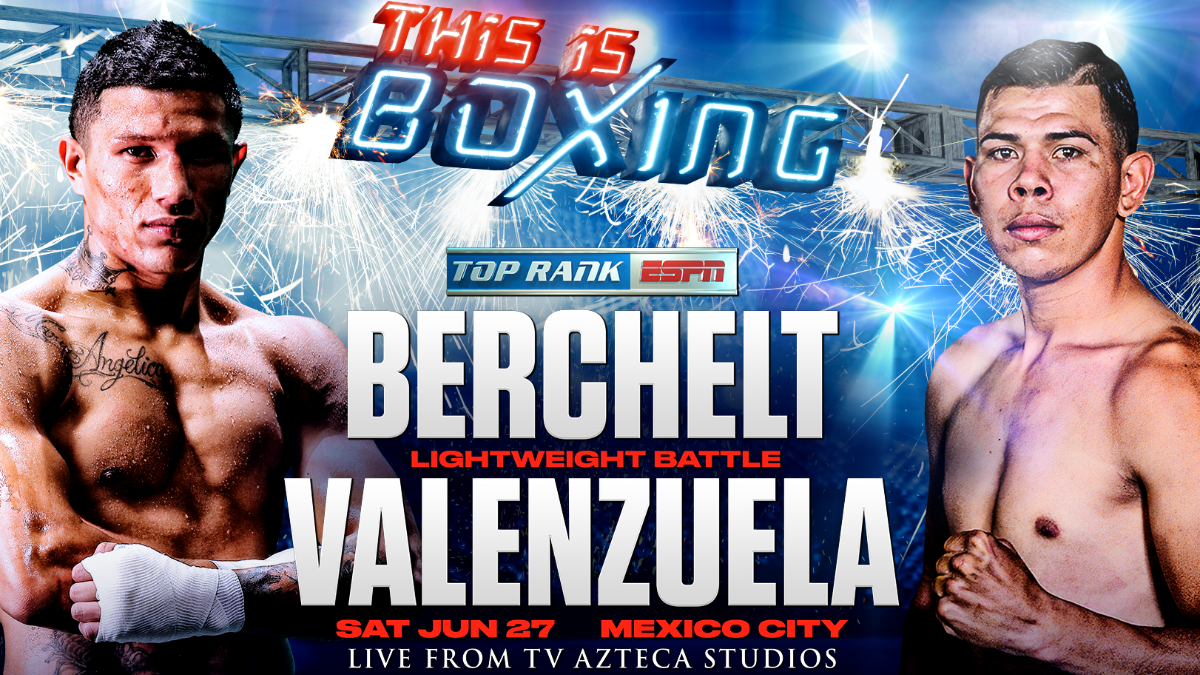 You can watch it here or here.
The other fights of the evening:
Omar "Pollo" Aguilar vs Dante "Crazy" Jardon 
Alan David "Rey" Picaso vs Florentino "Violento" Perez 
Rafael "Divino" Espinoza vs Luis Guzman 
Ruben "Pollito" Aguilar vs Emanuel "Peligro" Herrera