Holyfield wants to fight only the opponents of his age
57-year-old Evander Holyfield does not change his plans and is preparing for the return to the ring. The legendary American announced that he was not going to fight the boxers younger than himself.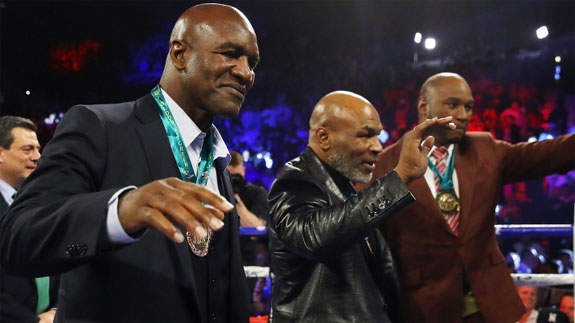 Evander Holyfield
It is still unknown whether Holyfield will try to get a professional license. It is possible that Evander will only take part in exhibition fights. The former world champion in the cruiserweight and heavyweight divisions intends to cross gloves only with opponents of his age.
"I don't want to go into the ring with someone who wants to get my name on his record. People want to watch my fights against Riddick Bowe or Lennox Lewis. That would be cool," Holyfield said.
Negotiations began on the potential third fight of Evander Holyfield against Mike Tyson. However, there is no certainty that Tyson will not choose another path, because after his announcement of the return to the Iron Mike received many other offers.