Mike Tyson 'fights' at the wrestling event (video)
For several weeks now, social media has been discussing Mike Tyson's potential return to the boxing ring. On Wednesday, the legendary American appeared at the AEW wrestling evening, where he had a "fight" with Chris Jericho.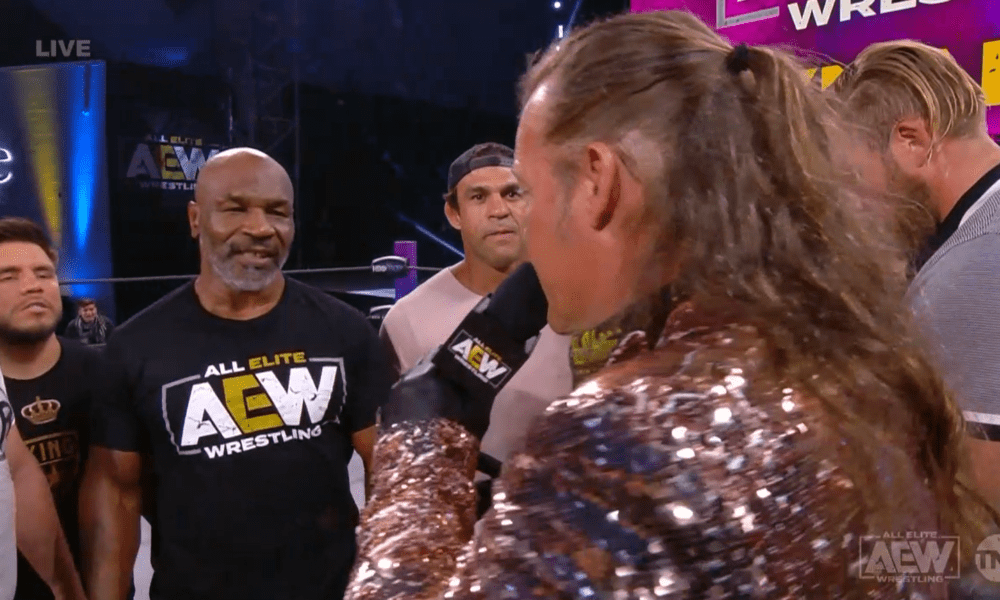 Mike Tyson at the AEW wrestling event
The Iron Mike was having trouble tearing his shirt, and other participants were more likely to interfere than to help him exchange blows with Jericho. However, it may turn out that Tyson begins his return to the sport with a performance at an evening of professional wrestling. And this will not be Mike's first appearance in this format.
53-year-old Mike Tyson recently announced that in the coming days he will announce his next rival. The youngest world heavyweight champion held his last professional boxing fight in 2005.