Kovalev is arrested for DUI
Former light heavyweight champion Sergey Kovalev (34-4-1, 29 KOs) was arrested for driving under influence on Monday. The Russian was detained in one of the freeways in California, and was released after a few hours.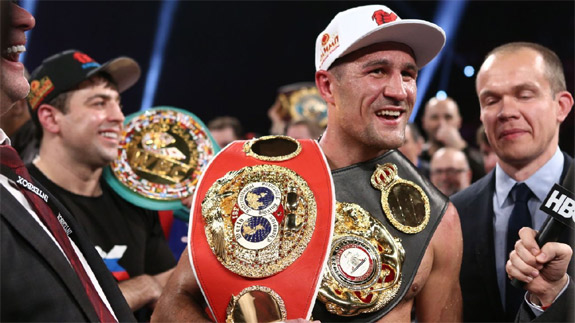 Sergey Kovalev
This is not the first law problem of the 36-year-old fighter. Kovalev goes against legal proceedings in connection with violence against women. He faces up to four years in prison.
The last professional fight Kovalev had in November. The Krusher was knocked out by Saul Alvarez and lost his WBO championship belt. The fighter from Russia is going to continue his career in the cruiserweights.