Fury's coach: The cuts heals quickly
On February 22 Tyson Fury (29-0-1, 20 KOs) may have a rematch with Deontay Wilder (41-0-1, 40 KOs). However, the date of rematch may change if it turns out that deep cuts, that the British got in a fight with Otto Wallin, will not heal in time. However, the coach of the "Gypsy King" Ben Davison argues that the wounds heal well, although he still can not conclusively determine whether a duel will be postponed or not.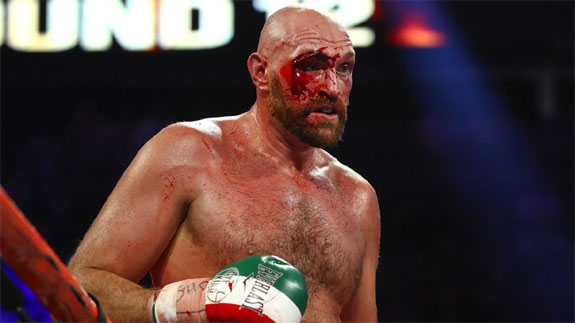 Tyson Fury
"A lot of people is involved," Davison explained in an interview with Sky Sports. "Regarding the cuts, here I am not an expert, so I prefer to refrain from commenting. Of course, Tyson is a warrior, and if he's 100 percent healthy, he wants to box. With regard to the availability of Wilder [who will meet Luis Ortiz on November 23], TV would like that date, so I have nothing to add."
"The cuts that Tyson had, were the worst that I have ever encountered. And there were two of them. While one of them look worse, lower eyelids bothered us more. However, Tyson is abnormal by nature, and he heals quickly," heavyweight coach added.
A few days ago, Tyson Fury announced that he has returned to the gym. According to doctors, he will start the first boxing training in early November.