Rizin 17: Shtyrkov wins in debut bout
Ivan Shtyrkov of Russia successfully debuted in the Japanese Rizin promotion. At the tournament No. 17 Ural "Hulk" stopped the South Korean representative Kim Hung.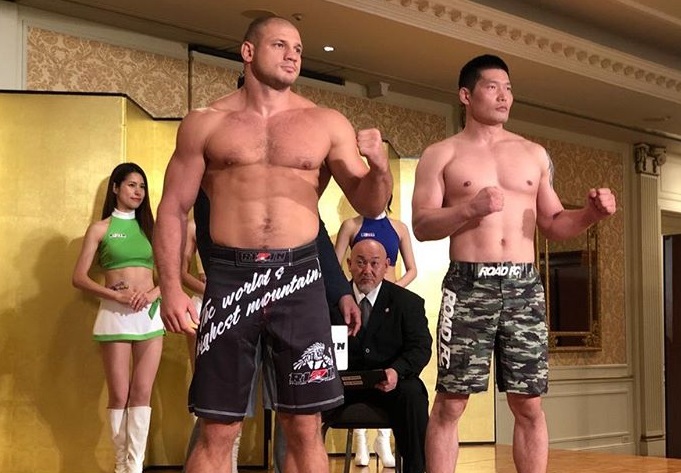 Three round battle began with the attacks of Kim - he threw a few kicks, but Ivan quickly closed the distance and gripped the opponent into a corner, where fighters brawled almost for two minutes. After that rivals exchanged good series, and Kim became more cautious of Ivan's power. As a result, the first round ended on the ground.
⠀
In the second round, Kim went on Shtyrkov and work on the counterattack, but hit him in the groin, and the fight was stopped for a few seconds. Next round was similar to the previous - Shtyrkov clamped opponent in angle and in one episode landed two backfists. As a result, the fight has been resumed as wrestling where the Russian fighter methodically broke South Korean defense, and in the fourth minute the referee stopped the fight - the first victory of Shtyrkov in the new promotion.