Holloway vs Edgar: predictions from Khabib Nurmagomedov
UFC lightweight champion Khabib Nurmagomedov gave his predictions on the duel between Max Holloway and Frank Edgar, who will lead the UFC 240 tournament.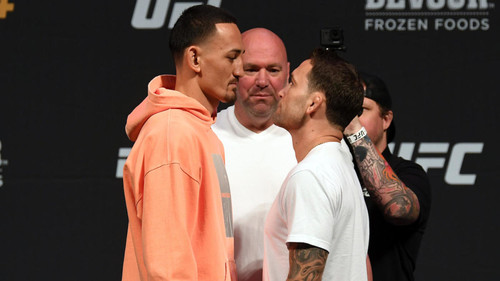 "I think the odds are 50/50. For Frankie it will be a tough fight, and Max goes out after defeat. It will be an interesting confrontation."
It is worth noting that the event will take place on the night on Saturday in Edmonton.