Alvarez vs. Jacobs watched by 1.2 million viewers
According to ESPN observer Dan Raphael, the Saturday bout of Saul Alvarez (52-1-2, 35 KOs) vs Daniel Jacobs (35-3, 29 KOs) was watched by over 1.2 million viewers around the world through the DAZN streaming platform.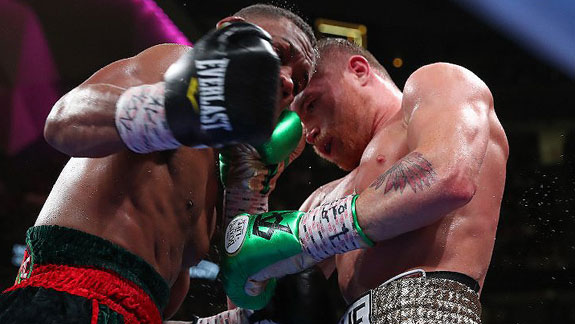 The request for the broadcast of the fight was received from 700 thousand mobile devices and computers, of which more than 600 thousand came from the territory of the United States. At the moment, it is not known how many subscribers decided to buy a monthly access to the DAZN for $20 and how many of them are on an annual subscription for $100.
The cost of organizing the battle between Alvarez and Jacobs was about 48 million dollars. The fight was the second of eleven, for which the Mexican should receive a total of 365 million.