Golovkin parts ways with coach Sanchez
Former middleweight champion Gennady Golovkin of Kazakhstan completed a collaboration with his coach Abel Sánchez, who has been his mentor since 2010. "I made an important decision for myself. Now I plan to build a career on the basis of what I have already achieved and continue to move forward, so I will no longer cooperate with Abel Sanchez," Golovkin stated.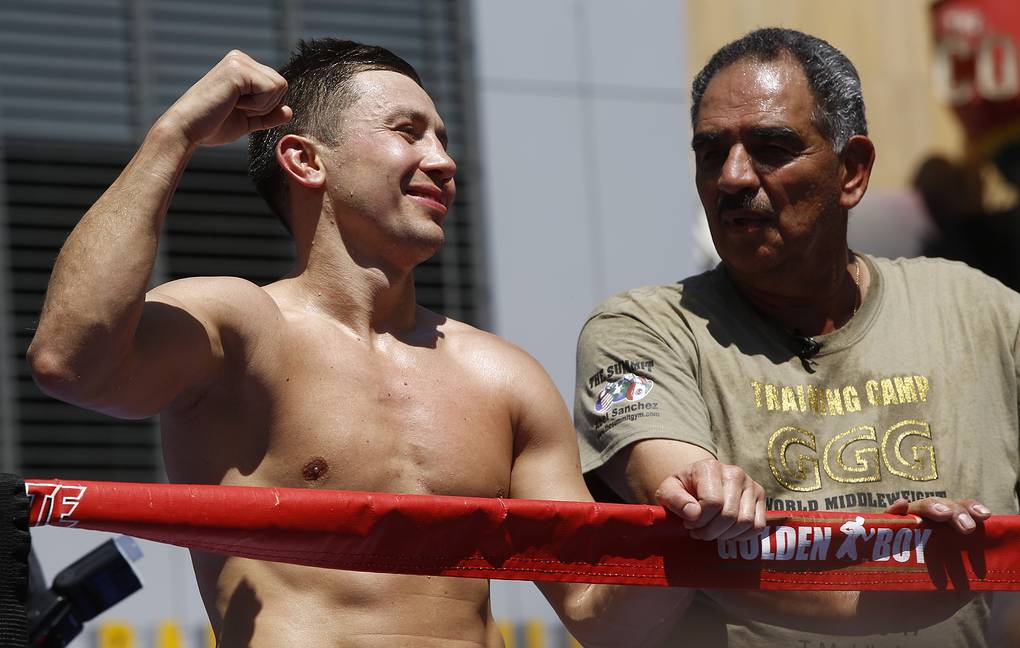 "It was a difficult choice that was not related to his professionalism, as he is a wonderful the coach, a future member of the Boxing Hall of Fame. You will learn the name of my new coach later, but for now I want to express sincere thanks to Abel for the lessons he taught me in boxing," Golovkin said.
The boxer has a three-year contract with DAZN streaming platform, during which the athlete will hold six fights. Golovkin did not fought since September 15, 2018, having suffered a defeat for the first time in his career. GGG lost to the Mexican Saul Alvarez in the battle for WBA and WBC world titles.
During the time of cooperation with Sanchez, Golovkin won and defended the WBA world title 19 times, which he owned since 2010, four times - WBC (since 2014 he owned an interim version of the belt). Golovkin will fight next on June 8 against the Canadian Steve Rolls.