Bellator 215: Mitrione - Kharitonov. Where to watch live
On February 15 at the Bellator 215 in Uncasville, USA, in the main event the heavyweight Matt Mitrione will face Sergey Kharitonov.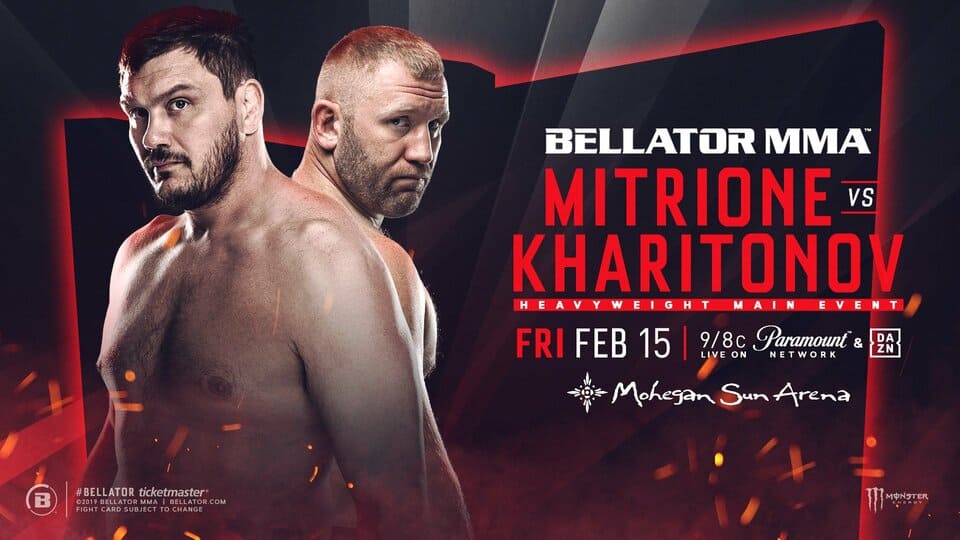 The main card:
Matt Mitrione vs. Sergei Kharitonov
Logan Storley vs. Ion Pascu
Eduardo Dantas vs. Toby Misech
Mike Kimbel vs. Jonathan Douma
Brandon Girtz vs. Pedro Carvalho
Austin Vanderford vs. Cody Jones
The stream is over.