Kharitonov: I am ready to fight Fedor, if he wins his next fight
MMA heavyweight Sergey Kharitonov of Russia does not exclude the possibility of a fight with his compatriot Fedor Emelianenko.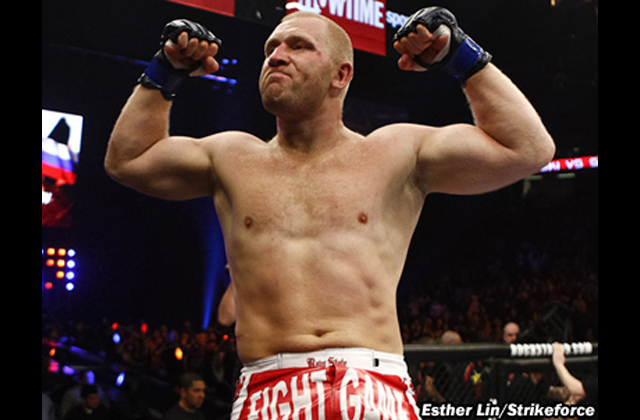 "Now, after his defeat, I do not want to fight him. But if Fedor continues career, wins his next fight, why not? If it will be interesting for the organization and the audience, I am ready. Does he need to end his career? Mirko CroCop, 44, feels great. I see no reason for Fedor to quit at the age of 42. He can still fight for 3-4 years. A couple of years ago, I lost in 16 seconds. And I was told that it was time to finish my career. And now I'm here, I won 5-7 fights, already lost a count. We have to get up, get up and show the results again," said Kharitonov.
Kharitonov will have his next fight on February 16 against Matt Mitrione at the Bellator 215 tournament.