Conor McGregor treated the pub visitors for 4 thousand euros
Conor MacGregor treated the visitors of the pub in Dublin with drinks for a total amount of about four thousand euros. According to The Mirror, a 30-year-old athlete came to the pub in the evening and bought a drink for each present.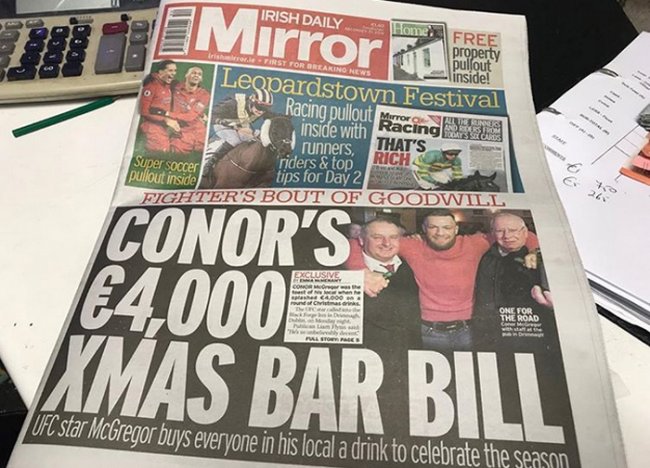 "I think he spent 3.5-4 thousand euros," said co-owner Liam Flynn. "He never forgot his roots, which characterizes him from the best side. He still has old friends that he cares about. He meets the most famous people in the world, but comes here and talks with me."
Flynn noted that he was looking forward to another visit of McGregor in the near future. "I got 15 thousand new subscribers on Instagram. Millions of people saw our photo, it's incredible," added Flynn.
Also a joint photo of McGregor and the owners of the institution fell on the front pages of Irish newspapers.