Oliveira defeated Condit by submission (video)
At UFC on FOX 29 in Glendale, USA, Brazilian welterweight Alex Oliveira got a submission victory over the American Carlos Condit.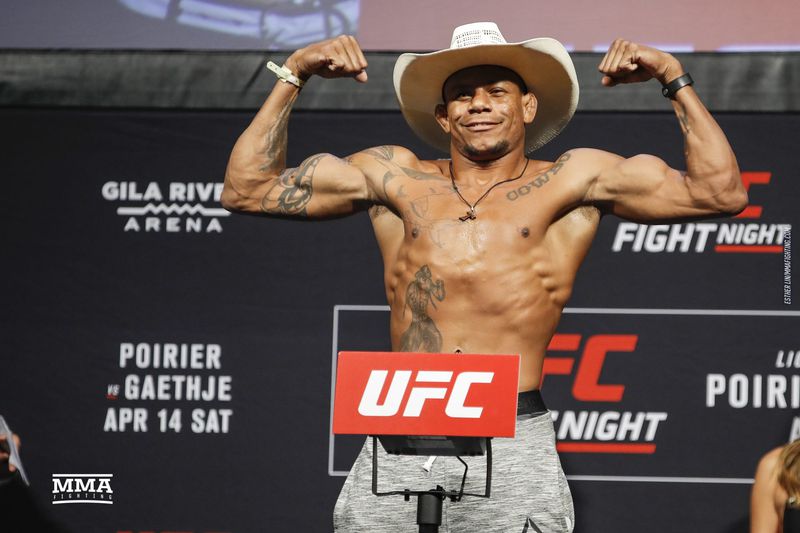 Alex Oliveira, photo: MMA Fighting
The fighters began the fight very carefully. The first clinch took place in the middle of five minutes, after which Oliveira conducted a successful takedown, but Condit managed to get to his feet, and then he himself made a transfer to the ground. At the end of the round, Condit began to carry out strangulation, but he did not have time to complete the reception
The denouement took place already in the second round. Oliveira managed to hold the "guillotine" in the rack, and Condit was forced to tap as a sign of surrender.
Thus, the former organization champion and public favorite Carlos Condit suffered a fourth defeat in a row.