Sosnovsky: British squad is no better that Ukrainian
Dmytro Sosnovsky the head coach of Ukrainian national team commented on the European championship which took place in Kharkiv, Ukraine, in June and at which Ukraine won the team competition with 3 gold 1 silver and 2 bronze medals.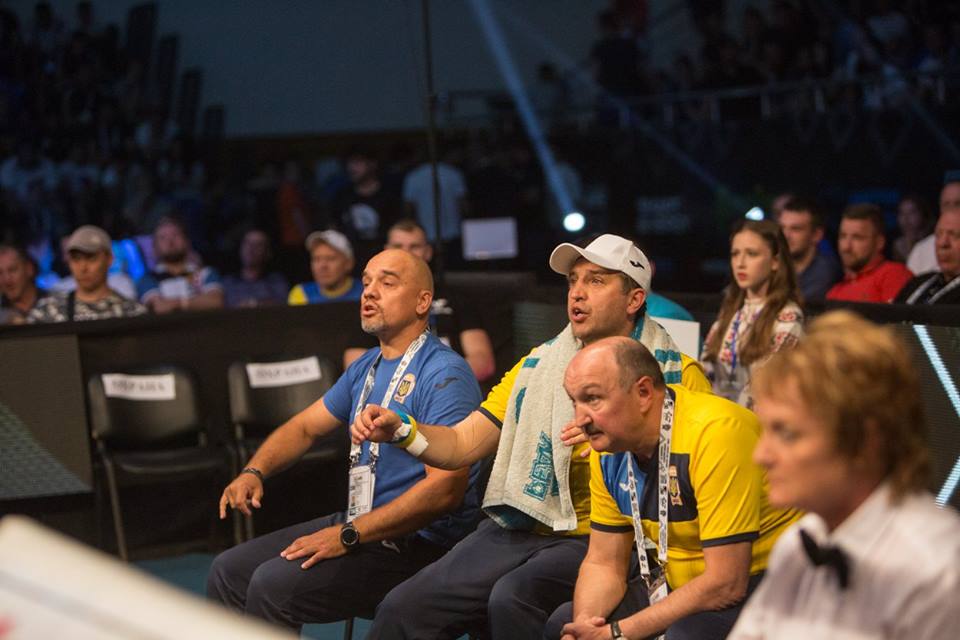 Dmytro Sosnovsky with his team
"I always said, say, and I will say that this is the team work. One can not say that someone has played - Dmytro Sosnovsky or a separate trainer, or a separate boxer. Our coaching work is divided into blocks. That is, there is a coaching headquarters, there are boxers themselves, there is the Boxing Federation, which also performs tremendous work, there is the Ministry of Sports, a whole department that also does a great job, there are judges, which also works. This is a great team. In addition to boxers and coaches, there is a great team", Sosnovsky said.
"England is England. They are disciplined, they also work for a team. They have a serious team of trainers. But I will say again that they are no better than we. Plus, they could have been worse. Eeveryone lost in the finals, and they also were presented with the Butsenko victory. So it could be 7-0. Here they have to think. Because honestly they all lost. And one victory was settled. They lost the final, what can you say? Either they were improperly prepared, or the boxers could not stand it", Sosnovsky added.