Kostya Tszyu's son fights twice in 29 days
The son of legendary Kostya Tszyu - 22-year-old middleweight Tim Tszyu - has already planned two matches for the summer. July 22nd Tim will fight against Christopher Khan in the city of Toowoomba, Australia. In the asset of Khan only three fights, in which he managed to experience all three possible results in boxing: one victory, one defeat and one draw.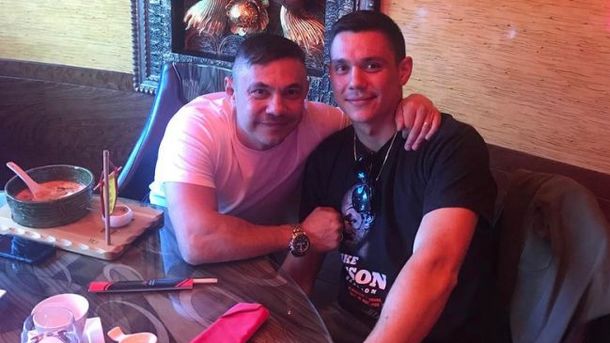 Tim and Kostya Tszyu
After this, Tim Tszyu will fight on August 19 in Melbourne. His opponent has not been determined yet. Thus, Tszyu will hold two fights in 29 days.
Tim Tszyu debuted in the professional ranks at the end of last year. Now he has five fights, and all five were victorious with 4 TKOs.