Saturday IBHOF happenings
The Saturday edition of the 2017 IBHOF induction weekend was a bonus, no matter how you sliced it. While the skies looked hit-or-miss at times, the rain held off, though humidity was at a brutal high leaving boxing fans looking as though they had been trying to reduce weight in a sauna.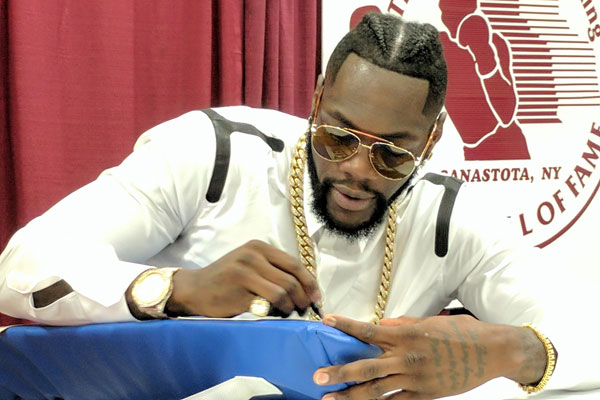 It was perfect for those who partook in the celebrity golf outing at Castlewood golf course. Those who took in the ringside lectures on the Hall of Fame grounds enjoyed a respite from the sun and heat under the pavilion overhang. They listened to Showtime's Hall-of-Fame foursome of Al Bernstein, Barry Tompkins, Steve Farhood and Jimmy Lennon, Jr. share memories of their hall-worthy careers with fans. CompuBox founder Bob Cannobio and punch counter extraordinaire Lee Groves then discussed the genesis, evolution and importance of the punch counting statistical tool to the sport.