Broner, Garcia ready for showdown
Adrien Broner and Mikey Garcia recently participated in a media conference call to discuss the news that they would square off against one another with a 140lb weight limit on Saturday, July 29, on Showtime.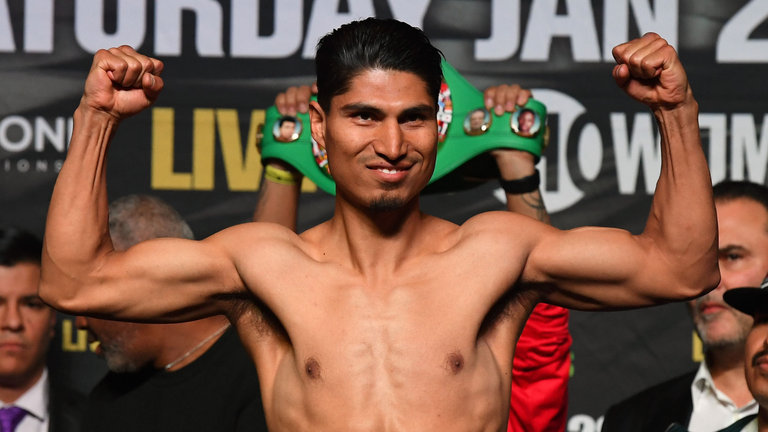 Mikey Garcia
Adrien Broner: "I mean, I've done a lot. I've done a lot in the sport already at a young age. I've watched Mikey Garcia come up before and at the same time I came up. I always want to fight the best. The best fight the best and that's what's going on today. This fight is going to be a tremendous fight and I'm bringing my A-game. I know a lot of people are probably counting me out.
"Making the weight is not going to be a problem. My last fight is coming from 180-plus. I've kept my weight down and I've actually been trying to fight somebody earlier than July. But since it's July, I've kept my body in okay shape and I won't have a problem making the weight.
"Anybody is a puncher whether… It all hurts. I'm one to tell the truth. I don't want to get hit by nobody. I don't care if it's Paulie Malignaggi…I don't want to feel none of their punches."
Mikey Garcia: "It is the biggest fight available for me right now. Originally my plan was to unify at 135. If that was not available I would look at a big name to defend my title at lightweight but that wasn't quite available. Adrien Broner is a much bigger name and a bigger star who has accomplished a lot in the sport. So, it just made more sense to go and pursue the Adrien Broner fight than a regular title defense."
"I would like to come back down to lightweight and unify the titles or defend my title before making a permanent move up. But, because this fight was available right now and it's a much bigger fight than anything else at the lightweight division—like I mentioned earlier, that's why we're moving up to 140. If unification matches are available at 135 later this year, then that's what I'm going to go after.
"I feel that I am a slightly better boxer. Just a little bit better than he is and I've just got to prove it on the 29th. I did tell you that he loses, he's lost and I don't lose. That's where I have that confidence. I don't believe anybody around my division can beat me right now and I don't think Adrien Broner is going to be one to give me those kinds of problems. We're going to obviously train hard and prepare. We can't take him lightly but I still believe very, very strongly that I'm the better fighter."