Nationality:

Born:

May 26, 1987 (36 years)

Height:

5′10″ / 180 cm
Record:

22-2, 10 КО

Debut:

May 3, 2014

BoxRec ID:

683189
Next fight of Sebastian Formella is not determined yet.
Date
Participant
Record
Results
Date
Participant
Record
Results
Boxing News: Sebastian Formella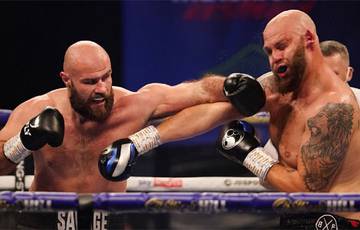 Nov. 22, 2020, 10:54 a.m.
At Matchroom Boxing event in London Alain Babich (6-0, 6 KOs) added another stoppage win to his record. The spectacular Croat stopped Tom Little (10-9, 3 KOs).
---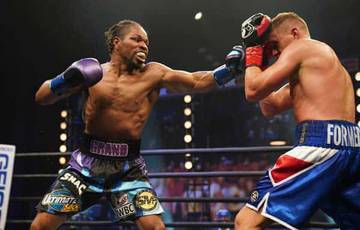 Aug. 23, 2020, 8:30 p.m.
Full video of the fight of the former two-time welterweight champion Shawn Porter (30-3-1, 17 KO) and undefeated Sebastian Formella (22-0, 10 KO), which took place on August 22 and became the main event of the boxing event at the Microsoft Theater in Los-Angeles. The IBF title of the official challenger, as well as the WBC silver belt were at stake in this 12-round meeting.
---
Sebastian Formella: Video
SEBASTIAN FORMELLA PROFILE WHAT IS SEBASTIAN FORMELLA'S RECORD?
Sebastian Formella's record currently stands at 22 wins, 2 loses and 0 draw.
WHAT WAS FORMELLA'S LAST FIGHT?
Sebastian Formella's last fight took place against Conor Benn on Nov. 21, 2020, in London, United Kingdom. He lost by UD in the 10 round. That fight was 10 months and 11 days ago.
HOW ACTIVE IS SEBASTIAN FORMELLA?
Formella's last 2 fights have come over a period of day, meaning he has been fighting on average every month and day. In those fights, he fought a total of round, meaning that they have lasted round on average.
HOW OLD IS SEBASTIAN FORMELLA?
The Sebastian Formella is currently 36 years old. He was born on May 26, 1987, so he will turn 37 in 7 months and 24 days.
HOW LONG HAS FORMELLA BEEN FIGHTING?
Sebastian Formella made his professional debut in May 2014, so he has been a pro for 9 years.
HOW TALL IS SEBASTIAN FORMELLA?
Formella is 5' 10" (5 Foot and 10 inch) which is 180 cm (1 meter and 80 centimeters).
WHAT WILL BE SEBASTIAN FORMELLA'S NEXT FIGHT?
Sebastian Formella doesn't currently have a fight scheduled