UK to be able to host spectators in the stands from 17 May
British authorities have announced that spectators will return to sports arenas from 17 May. This means that, at least until then, all boxing events in the UK will be without fans. Arena attendance restrictions will depend on the size of the venue.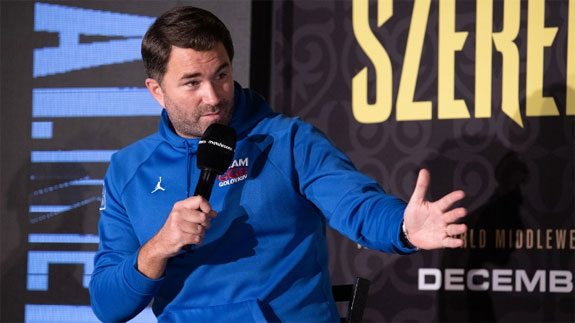 Eddie Hearn
In the past year, there have been several test sporting events with little fan participation. The experiment ended quickly, however, as the number of new cases of coronavirus soared in the UK.
In December, among other things, there may be a rematch of Anthony Joshua against Tyson Fury. The fight may have been held at one of the UK stadiums, but a necessary condition for the implementation of this plan is the full opening of sports facilities for spectators.