Navarette fight is postponed to June 20
The next professional performance of WBO super bantamweight champion Emanuel Navarrete (31-1, 27 KOs) was postponed until June 20. It was previously planned that the Mexican champion would return to the ring on June 6 at the boxing event in Mexico City, but local authorities prohibit sporting events after an increase in coronavirus infections throughout the country.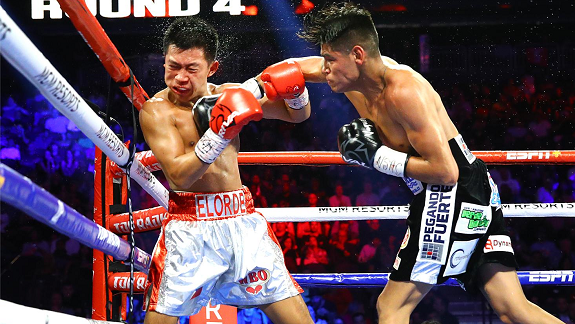 Emanuel Navarrete
Uriel Lopez (13-13-1, 6 KOs) will be a rival to the 25-year-old Mexican, whose belt will not be at stake in this meeting.
However, there is still no certainty that the return of boxing in Mexico will no longer be delayed due to the epidemic. Largest local promoter Fernando Beltran has scheduled a series of boxing events featuring Mexican world champions in June. At the moment, this idea is put, if not at risk, then in clear doubt for sure.
Boxers participating in events in Mexico will be tested three times for coronavirus. They will have to spend 14 days in isolation at the Mexican Olympic Center. Participants will pass the first test on the day of arrival. The second will be done 7 days before the battle, and the third - on the day of the weigh-in ceremony.