Ruiz: In the rematch with Joshua I'll weigh less
Hundreds of fans cheered on Saturday during a special parade of newly crowned world heavyweight champion Andy Ruiz Jr. (33-1, 22 KOs) in his hometown of Imperial, California.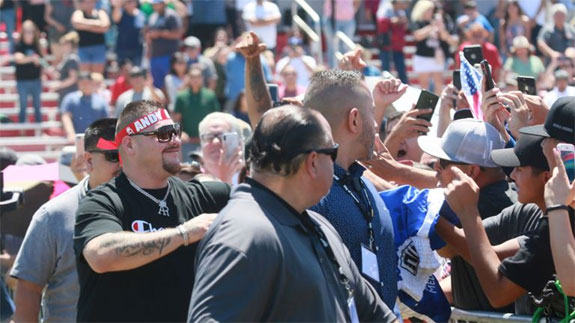 Mexican "Destroyer" in June dethroned Anthony Joshua (22-1, 21 KOs) and obtained his championship belts of WBA, WBO and IBF. Ruiz says that in the planned at the year's end rematch he will be even better and prove to all the skeptics that the June victory was not accidental.
"People thought I was no good for anything, that I was fat. I do not want to say that I'm going to change before the rematch, but there will be changes. At this time I will weigh less. It would be a great duel," promised Destroyer, who despite winning the first fight with Joshua, according to bookmakers, is not a favorite in the second fight.