Chisora: I hope Szpilka will not run away from me
Derek Chisora (30-9, 21 KOs) began to provoke Artur Szpilka (22-3, 15 KOs) before their fight, scheduled for July 20 in London. Del Boy apparently hopes that the Pole will come with him to the ring for an open war.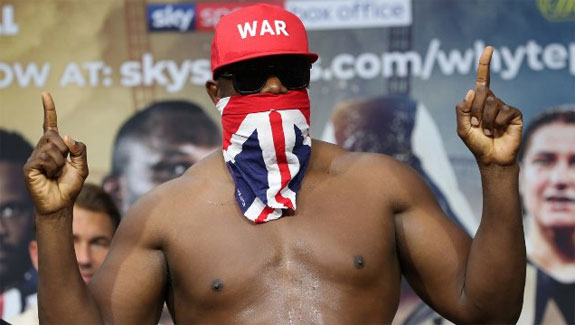 "I hope this guy will not run as the Jack Russell Terrier," Chisora wrote in one of the social networks, adding to his note a hashtag «warchisora» and smiley with a dog image.
In response, Szpilka said he calmly accepts the statements of the enemy and instead of loud statements in his turn he prefers to win in the upcoming fight: "I do not want to say much, I will show everything in the ring," said the former contender for the WBC heavyweight title.