Kharitonov is in hospital after a fight with Mitrione
Sergey Kharitonov was taken to hospital after an interrupted fight with Matt Mitrione, said the coach of the Russian Ruslan Krivusha. On Saturday night, the bout of Kharitonov and Mitrione at the Bellator 215 tournament was stopped in the first round after the vicious low kick to the groin by the American. The fight was declared no contest.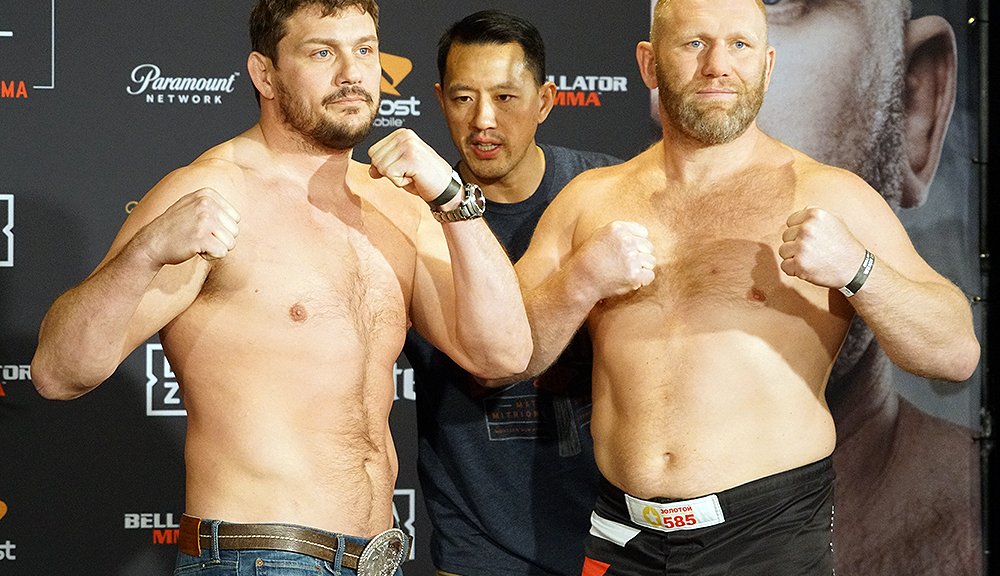 "We are now in the hospital. Sergey cannot straighten the left leg, immediately begin the pain. The blow came in an unfortunate place of the bandage, so it was dangerous. Sergey could not even say anything in the octagon, such was the pain.
"Sergey was well prepared for Mitrione. It is a pity that this happened. In the future, of course, we would like to hold this fight.
"Sergey has now tried to walk, but the pain remains. We'll see what the doctors say," the coach said.