Hardy wants equal purses for women and men in boxing
WBO featherweight champion and UFC fighter Heather Hardy (22-0, 4 KOs) tries to fight with the fact that women are paid much less than men in professional boxing. On the social media Hardy published the TV ratings of her fight, claiming that her purse should be much higher.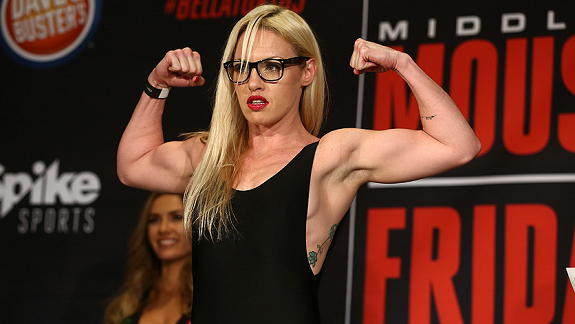 "On 27 October in New York the boxing evening was shown by HBO. During this gala a fight between Sergey Derevyanchenko and Daniel Jacobs (audience of 554 thousand people) took place, and the budget for this fight amounted to almost 3 million dollars. My fight with Shelly Vincent during the same gala watched 527 thousand people, and the budget of our duel was 10,000 dollars. I do not want to hear anymore that we earn less, because nobody wants to watch the women boxing," wrote Hardy.
A 36-year-old female fighter from the US performed on the professional ring from August 2012. Her next duel is to be held in February at the event organized by Lou DiBella.