Shabadash of Ukraine on the M-1 Challenge 99 will fight the undefeated Russian
At the M-1 Challenge 99 tournament on November 17 in Nazran, Russia, Vadim Shabadash (7-3) of Ukraine will fight against Musa Pliev (2-0) of Russia. Shabadash, 21, had three fights at M-1 Global. Last September Shabadash defeated Kirill Kuzmin, and in early 2018, he defeated Petar Petrov. In June Vadim suffered a KO defeat by Mark Khulma.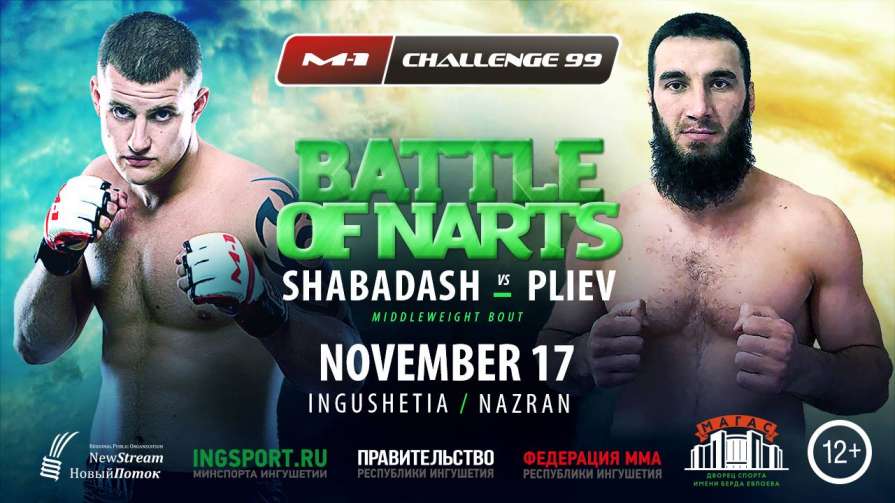 Pliev has only two fights but spent both of them in M-1 Global. Musa defeated Stanislav Samokhin by technical knockout, then he stopped Roman Kovalchuk by armbar.
In the main event of M-1 Challenge 99 another Ukrainian Aleksandr Doskalchuk will defend his championship title in the bantamweight.