Bashir: Even Joshua could not beat Usyk
James Ali Bashir, former coach of the undisputed cruiserweight champion Alexander Usyk shared his thoughts on the upcoming fight of the Ukrainian with Tony Belew on November 10 in Manchester. "Belew has a lot of experience, and he is hungry. He is a good fighter, he has a strong punch. He's morally very strong. But Usyk is also a strong guy."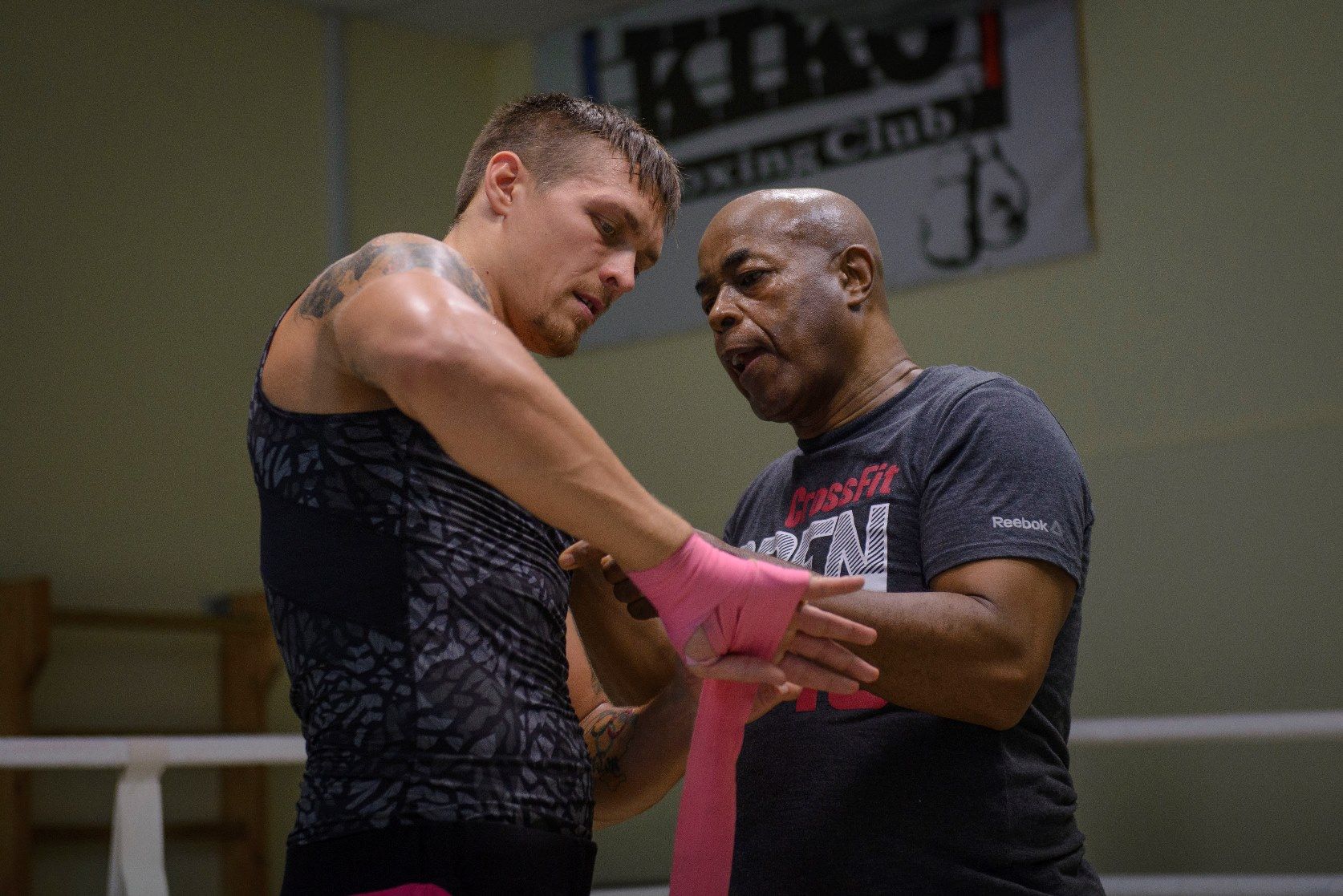 Alexander Usyk and James Ali Bashir
"It seems to me, Usyk is the best fighter in general, in all the attributes. It's hard for me to pick someone like him in boxing right now. He is like an enigma from another league. I worked with him for three years and I know what he is capable of. And that he had not yet fully realized his potential. He is not even at his peak.
"We have not yet seen the best version of Usyk. This guy has everything. I assure you he knows what he is doing. And no matter how much I love Joshua, and I love him very much, even he could not defeat Alexander Usyk, he could not. And Bellew is a good fighter, I love Bellew, but he will not be able to defeat him.
"Never underestimate anyone who crosses the ropes in the ring, their strength, intentions and capabilities. Therefore, every fight is dangerous. And Usyk is the personification of what a boxer should be.
"He is a comprehensive boxer. And he can hurt. People think he doesn't have a strong punch, ignore the stop sign. But he can hurt, he can create problems. That is why I support him so much and I was so from the very beginning. He is the best of the best and is well aware of who he is and what he wants to do in boxing," said Bashir.