Lebedev media training before the battle with Altunkaya
WBA cruiserweight champion in recess Denis Lebedev of Russia held an open training session in Yekaterinburg on the eve of his September 7 fight in Chelyabinsk against former title challenger Hizni Altunkaya from Turkey.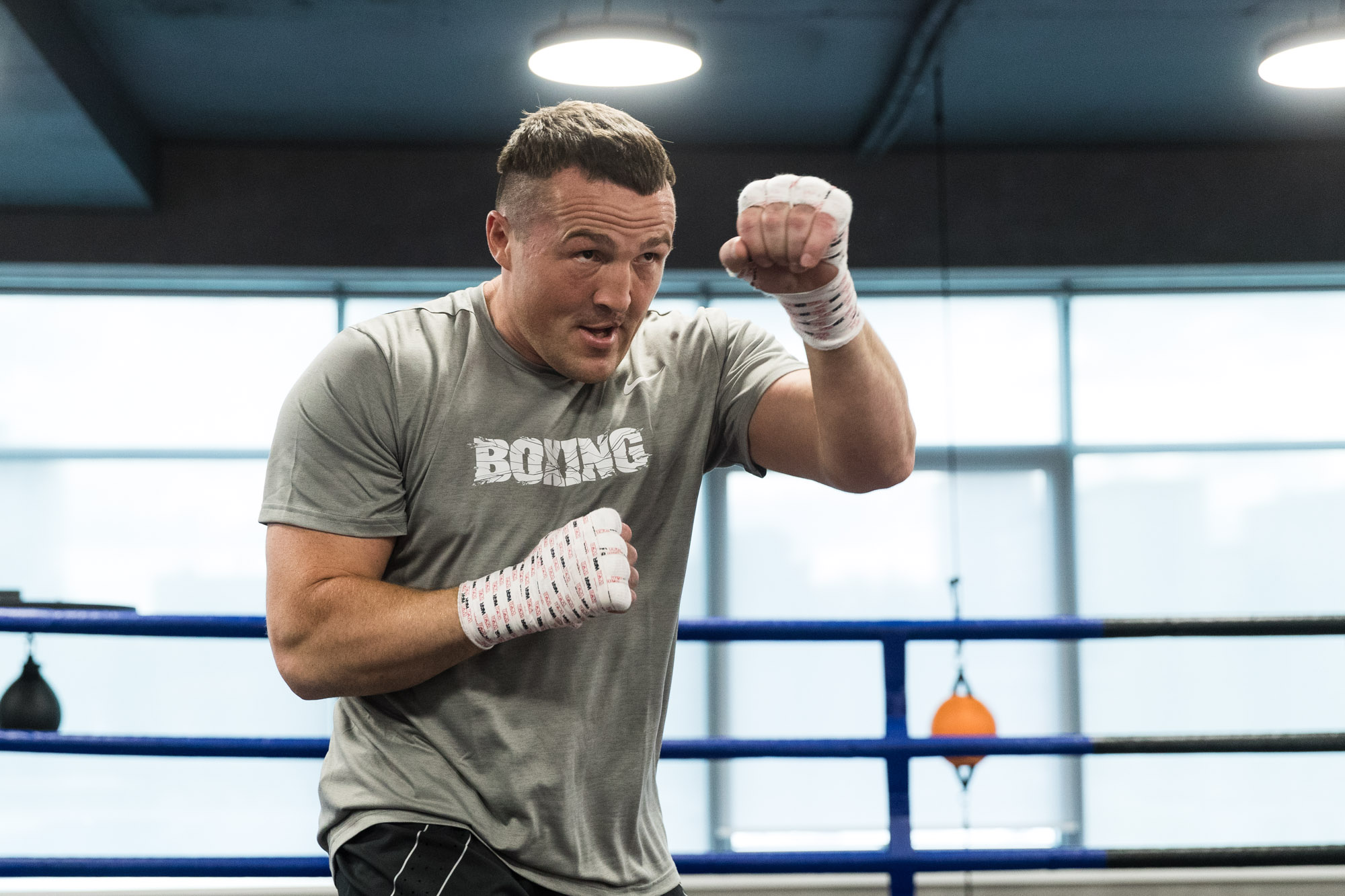 Denis Lebedev
For the training Lebedev arrived with his coach Marvin Somodio, manager Vadim Kornilov and daughter Polina.
"Preparations for the fight went well," Lebedev said. "I had a second year without fighting, I gained more weight than usual, but I started to lose, now I feel very easy, very much as mobile as before. Although I started hard, I beat hard and slowly, now the speed returns, so I'm pleased with myself."
"I was not able to take part to the top eight, but according to WBA rules, I am the champion in recess and I have the right to fight Alexander Usyk. But I understand him, he had a classy tournament and a very nice finale. We saw what "His Majesty Boxing" means in the performance of Usyk, so I'll be glad to fight him if our parties manage to agree," added Lebedev.