Dillashaw destroys Garbrandt in the first (video)
In the main event of UFC 227 tournament in Los Angeles, the Bantamweight champion TJ Dillashaw knocked out former belt holder Cody Garbrandt in the rematch.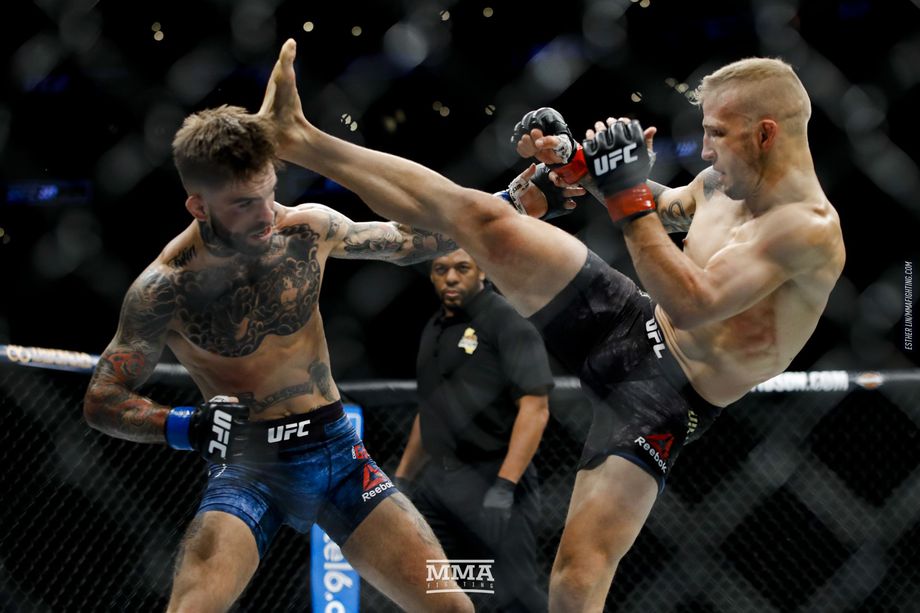 The fighters began the fight carefully, threw out single strikes and did not approach each other. By the middle of the round, opponents began to act much more boldly and began to enter exchanges. In one episode Dillashaw sent Garbrandt to the floor, but could not finish him.
Nevertheless, at the end of the fourth minute Dillashaw again managed to hurt his rival, and then held a long attack. Garbrandt remained on his feet, but missed a huge number of punches and the referee had to intervene.
Thus, Dillashaw won more than a convincing victory in the rematch. In the first meeting of these fighters that took place in November last year TJ won by knockout in the second round.
Watch the highlights od the fight: