A. Emelianenko: I am ready to fight every week
Russian MMA fighter Alexander Emelianenko commented on the signing of the contract with RCC Boxing, and also shared his expectations from the fight with Gabriel Gonzaga, scheduled for May 5 in Yekaterinburg.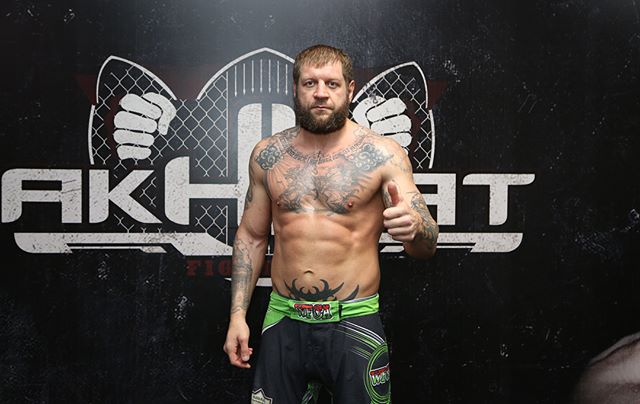 Alexander Emelianenko
"I signed a contract with RCC Boxing for four fights. I know in advance that all rivals will be interesting to me and each successor will be better than the previous one. All fighters will be good, strong and eminent - that's just what my fans want. I'm in great shape and ready to fight, so gradually I will develop mixed martial arts in Russia. I will play in the WFCA league and in the new organizations.
"I like Gonzaga as a fighter. It is very gratifying to be able to continue to grow, opposing experienced, strong and recognized opponents. I will beat them all - I do not care who to meet. I'm ready to fight at least every week - you can take out one opponent, and line up another one," said Emelianenko Jr.