Lebedev about Usyk fight: Unification is always a show
WBA cruiserweight champion Denis Lebedev spoke about preparations for his fight on July 9 in Yekaterinburg, Russia, against Mark Flanagan from Australia, about the offer to participate in the World Boxing Super Series, about the future of his career, and about possible meetings with other champions of his weight class.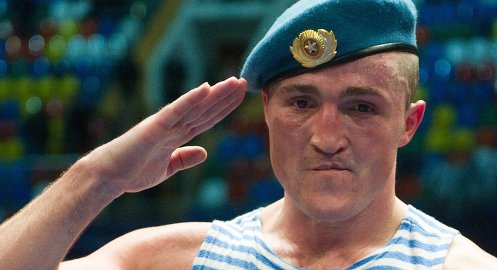 Denis Lebedev
- I think you have already studied Mark Flanagan: what are his strengths, can he bring any surprises?
- Of course I watched the fights of Mark Flanagan. As for surprises on his part, it's boxing, and a surprise can be from either side and at any time. So we both need to be ready for this.
- Freddie Roach will come to Ekaterinburg?
- Freddie Roach will not be able to attend this fight, but his leading man will be in my corner. That's Marvin Somodio, I think there is practically no difference between them.
- Are there any expectations of how an Australian can build a battle against you?
- I do not have any expectations. I think he will try to pin down what I'll be ready for. And of course we will try to impose our tactics. And I think that I should get it, but not for him. I will strive for this.
- Is there any news about your mandatories?
- I do not think about these defenses now. I have a defense of my title in a battle with Flanagan. All other questions send to my team.
- Recently a tournament was announced the in the cruiserweights with the participation of world champions. It's World Boxing Super Series. What do you think about it?
- Yes, I know that such a tournament is going to be held. We received a proposal. For today, as far as I know, we still think, accept this proposal or reject it. We received the offer, but the answer was not given yet.
- You are 37, how do you think how many more fights will you perform in the ring?
- Yes, I am really 37 years old, this is my age according to my passport. But every time I get in shape, I feel great. How much more I will be engaged in boxing, I cannot say, but definitely I do not intend to tie it yet.
- Is there a plan for revenge with Gassiev? Or a unification with Gassiev, Briedis or Usyk?
- Unification fights are always a show, always an interesting show, with any of these opponents, with any of the champions. So I think that in any case this is an interesting proposal. As for the rematch with Gassiev, I think, we will see. It is possible, and with mutual interest, it can be done at any time.