NSAC chief defends Moloney-Franco decision
The head of the Nevada State Athletic Commission, Bob Bennett, has spoken out strongly about the criticism that has lined up against his organization following his fight of Andrew Moloney (21-1, 14 KOs) and Joshua Franco (17-1-2, 8 KOs) last Saturday. After a 26-minute video analysis, the fight was declared "no decision" and it was concluded that the injury to Franco's eye, which led to the stoppage of the fight after the second round, was caused by a head clash.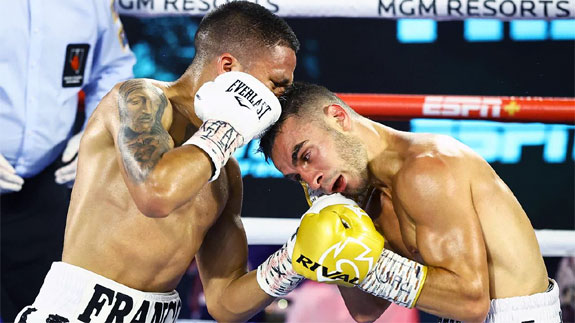 Andrew Maloney vs Joshua Franco
Bennett said in an interview with The Athletic that the delay in announcing the result of the WBA world title bout was not due to the NSAC's slowness.
"We immediately announced that the fight would be declared no decision. For the next 25 minutes, I just scanned the replays to look for a headbutt. We were not going to change our mind, we just wanted to see it with our own eyes. We noticed a few right hands, but there were also two headbutts. I don't know why the ring announcer didn't announce the decision of the commission," the head of the NSAC said, adding that he sees no reason to justify the change of Saturday's verdict.