Dubois hopes for a title shot in 2020
Daniel Dubois (12-0, 11 KOs) after a convincing victory over Nathan Gorman said that he wanted more complex tests. 21-year-old Briton believes that he will soon be able to get a fight for the title.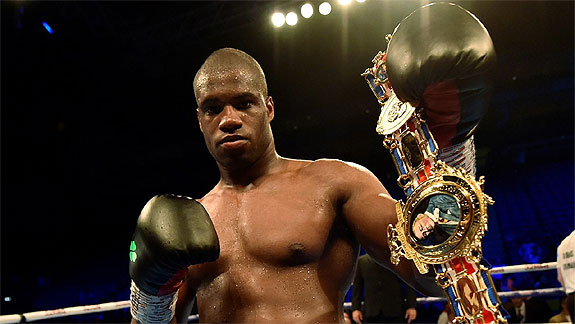 Daniel Dubois with the British championship belt
"Of course, next year I can become the world champion," Dynamite declared confidently. "Now the situation in the heavyweight division is open, and belts are ready for a change their owner."
"I think that the fight for the title is within my reach. Maybe it will happen at the end of 2020. I consider myself the most interesting heavyweight prospect. I know that I was born for this sport. Burden of responsibility does not make any impression on me, I know I can be even better," said the undefeated Dubois, who is about to return to the ring in September.