Usyk explains why he visited the military troops in Donbas
The undisputed cruiserweight champion Oleksandr Usyk told how he met with the military men in the Donbas.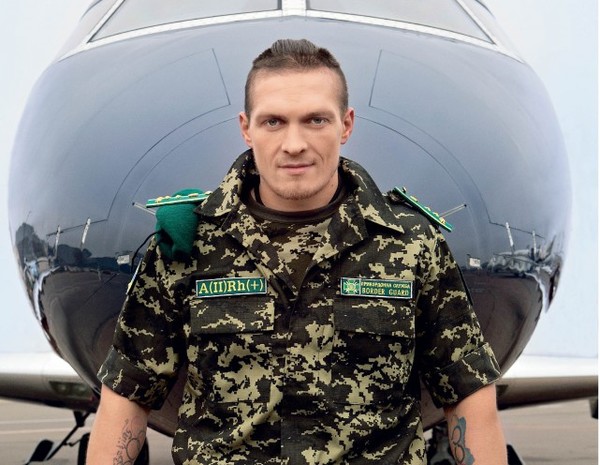 "I served under the contract in the border troops. Therefore, there was such an idea - to go to the guys. I went there like a human being, like a man. I liked the fact that I talked to them and they received me very warmly. I looked that there is not very good... Very bad things happen there - people die. But there are real people.
"There you need to talk about God. He is there among the guys, protects and helps. But because of the stupidity of people they go to the next world. It's hard to talk about it, it's hard to be there. They need human help. It is necessary to catch a goldfish and make a wish that all weapons in the whole world disappear. And also to make people's brains appear.
"I watched how the guys live. I come openly to communicate with the guys, cheer them. And they respond with sympathy. But it is clear that the guys are in a dangerous place. They talked to me, were relaxed, as soon as I left - they begin a dangerous life. It's scary there. When I arrived there and it rumbled a couple of times, my pulse picked up," Usyk said.