Carlos Baldomir gets 18 years in prison for sexual harassment of his daughter
On Wednesday, July 31, former welterweight champion Carlos Baldomir was sentenced to 18 years in prison in his native Argentina, because he was found guilty of sexual abuse of one of his daughters for two years, starting from 7 years of age. Prosecutors demanded for Baldomir the 20-year prison sentence.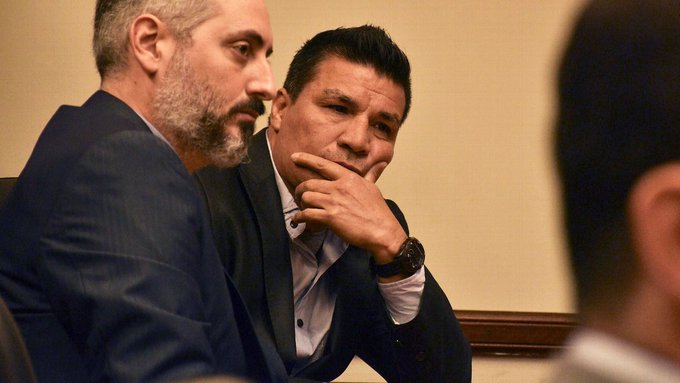 Carlos Baldomir
48-year-old Baldomir was arrested in 2016 and spent three years in jail awaiting trial, which ended last week.
Baldomir has denied all the allegations against him, and when he arrived at court for the start of the trial, he showed reporters, who covered the case, the middle finger. According to media reports in Argentina, the former Baldomir's wife, who is the mother of the child, reported the harassment to the police when she discovered what had happened.
Baldomir (49-16-6, 15 KOs) has boxed as a pro from 1993 to 2014 and was best known for his sensational victory over Zab Judah, when he won the world title in the welterweight division in January 2006 in New York.
Baldomir owned a title for 10 months, defended him in a fight with Arturo Gatti knockout in the ninth round, and then lost in a one-sided fight to Floyd Mayweather by decision of the judges the same year.
Later Baldomir lost to Vernon Forrest in the fight for the vacant middleweight title in 2007 and by a knockout in the sixth round to Saul Alvarez in 2010 as it was the first major victory for Alvarez.
Fight with Alvarez was the last one for Baldomir in the United States. His last seven fights he had for the next four years in Argentina and Mexico, and has made 4 wins and 3 defeats.